Blev utmanad av
Hanna
att göra denna lista om böcker. Det ville jag såklart – även om jag gått kan tillstå att jag läste betydligt mer för några år sedan. (2007-2008 någon gång läste jag 1-2 böcker i veckan, det händer ju inte längre, men så pendlar jag inte längre 40 min enkel resa varje dag och plötsligt har jag två barn mer än vad jag hade då…)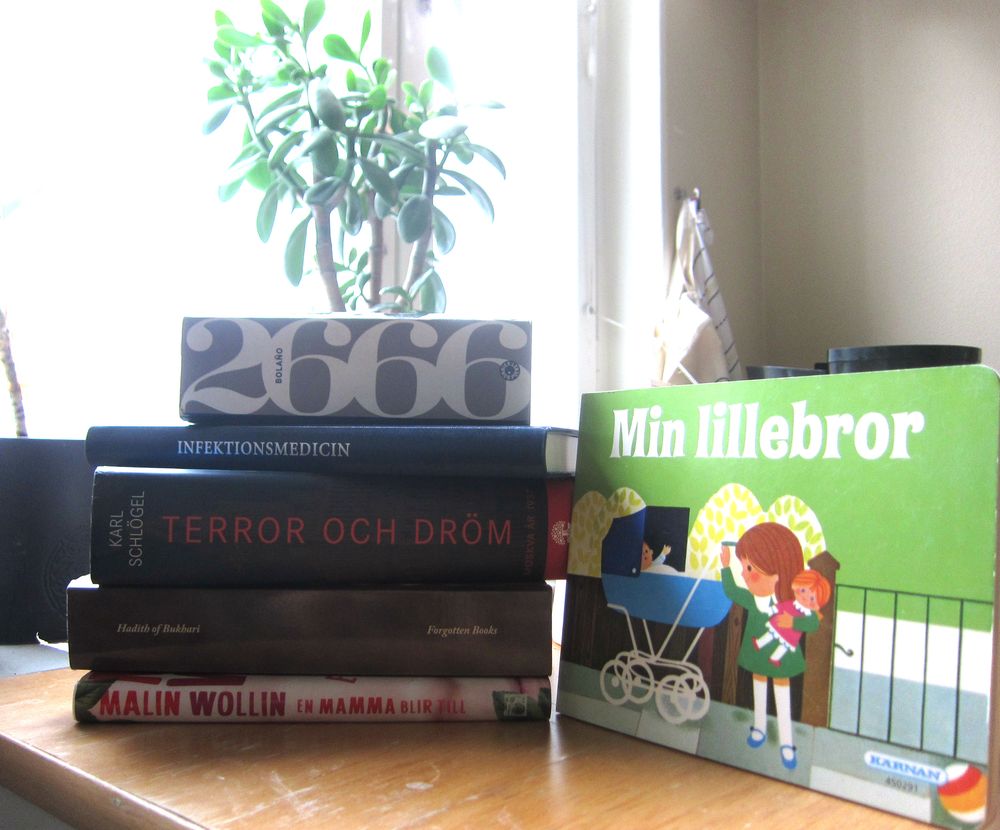 1. Vad var den senaste boken du läste klart?
Som jag vill vara av Katarina von Bredow, om en femtonåring som blir gravid. En del av en generell drive jag haft på sistone med ungdombsböcker. Påminde mig om att det är rätt nice att ha en treåring och inte en tonåring – små barn, små problem, stora barn stora problem liksom.
2. Har du böcker liggandes bredvid sängen? I sådana fall: vilka?
Nej, alltså, de massakreras av en tiomånaders och en snart-treåring ihop. Men jag har böcker jag läser dekadent utspridda över huset istället. En skönlitterär som heter Incompetence, en fackbok om matematik i The Simpsons och så tusen skolböcker jag läser i titt som tätt.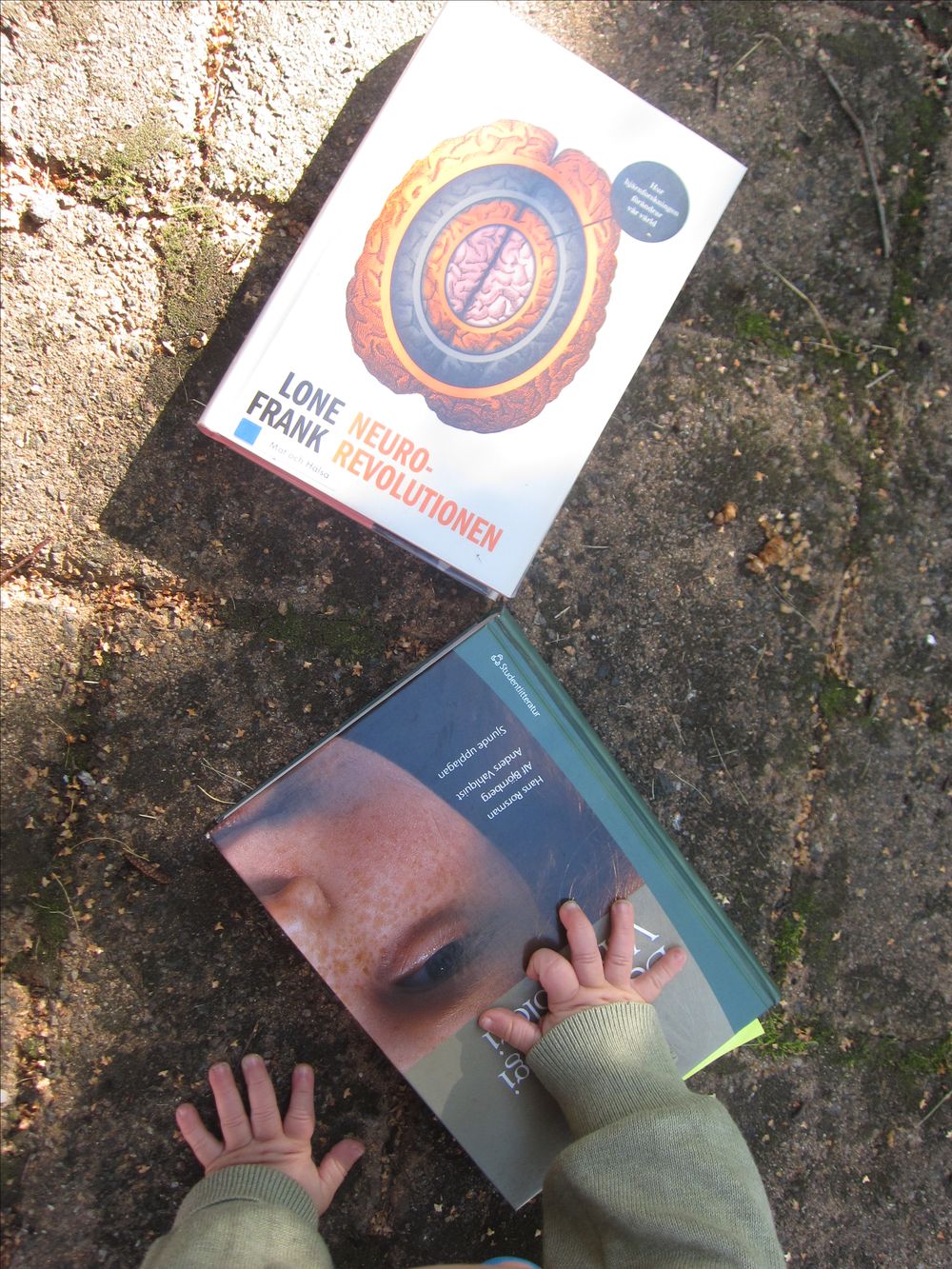 3. Vilken är den i särklass sämsta boken du läst? Varför?
Oj. Vill inte att någon ska googla sig själv och sin bok, hamna här och bli ledsen. Men
den här
läste jag och tänkte
hur i helvete kan någon få debutera med sådan här skit.
Minns att jag var så bitter och bara pratade om vilket skräp jag tyckte att det var hela tiden. Sedan såg jag intervjuer med henne senare och tänkte samma sak igen fast med bitterheten mer riktad mot förlaget än mot författaren – det är inte snällt att släppa igenom sådant som så uppenbart kommer att bli sågat. Att ett förlag antar ett manus tänker jag ska vara en trygghet för författaren också, att någon har sagt att det här är tillräckligt för att ges ut. Det var inte den boken och jag tänker mig att hon kanske var för ung för att behöva ta all den kritik hon fick.
4. Om du skulle rekommendera en bok till någon som hatar att läsa, vilken skulle det vara då?
En bok den personen är intresserad av att läsa. Det finns inte en bok som kan få alla att läsa, det tror jag är en myt.
Och alla måste inte läsa, heller. Det är okej att göra andra saker med sitt liv. Om man blir gladare av att sitta på Facebook ska man sitta på Facebook, ingen värdering lagd. Jag mår bättre av att prioritera mitt läsande, därför gör jag det.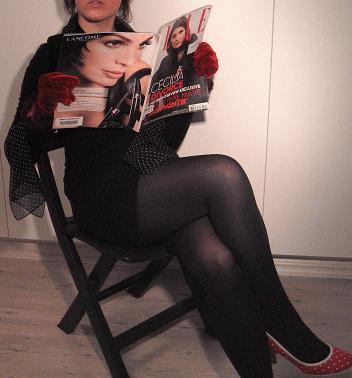 5. Om du fick bo i en bok, vilken skulle du då välja?
Alltså en bra historia innehåller ju en konflikt, så de flesta böcker har ju rätt obehagligt innehåll. Hade gärna bott i Harry Potter-böckerna minus Voldemort och alla-dör-runt-omkring mig, liksom bara äta massa mat. Fast hade sannolikt varit asdålig på de praktiska bitarna av trolleri och sörjt att det inte är en mer teoretisk utbildning, i och för sig.
6. Vilken bokkaraktär skulle du kunna tänka dig att gifta dig med?
Oj. Giftermål är ju seriösa grejer. Men jag har varit lätt förälskad i jag-personen i The Beach (obs boken, inte filmen, den är sämst) av Alex Garland och huvudpersonen i Man kan inte säga allt av Peter Pohl.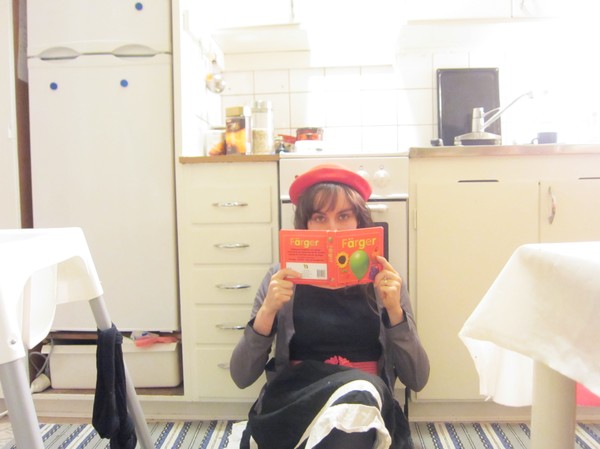 7. Har du läst mest manliga eller kvinnliga författare?
Mina favoriter har nog varit kvinnor, de som skrivit saker som verkligen dröjt kvar hos mig. Typ Joyce Carol Oates, Jeanette Winterson, J.K Rowling. Men jag fastnar oftare på enskilda böcker än författarskap.
8. Vilken bok beskriver bäst hur ditt hem är inrett?
Om man är snäll Harry-Potter-böckernas beskrivningar av hur det ser ut hemma hos familjen Weasley. Stökigt till tusen men fyllt av värme och massa spännande saker.
9. Är det viktigt att läsa böcker?
Inte om man gör det för att det är viktigt att läsa böcker.
10. Förklara i en mening varför din favoritbok är din favoritbok!
För att den är hypnotisk i sin beskrivning av begåvning som ett sätt att överleva sitt eget mörker. (Om Joyce Carol Oates Blonde). Fast jag har ett gäng böcker som jag läst typ tusen gånger, var och en av dem har något särskilt och representerar något för mig. Vissa är inte ens bra som en helhet, jag bara fastnar för enskilda komponenter i skrivandet eller historien – sannolikt för att jag skriver så mycket själv, så jag lär mig tekniken genom att läsa och läsa om igen.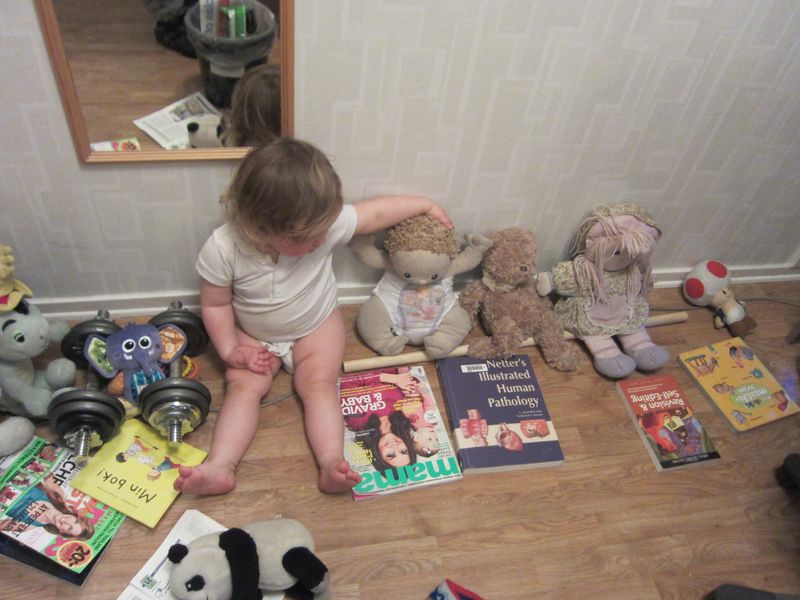 Sedan ska man skicka vidare den här utmaningen, fast med tio nya frågor. Jag utmanar alla som har lust (
Sandra kanske?)
med dessa frågor:
1. Vilken bok du har läst har gjort störst intryck på dig?
2. Vad går du på när du blir intresserad av att läsa en bok? (Baksidestext, omslag, recensioner i tidningar etc).
3. Vilken var den senaste bok du läste och vad tyckte du om den?
4. Läser du helst facklitteratur eller skönlitteratur?
5. När läser du helst böcker?
6. Nämn en författare som gjort stort intryck på dig.
7. Har du någon gång läst en bok och tänkt det här kunde jag ha gjort bättre? I så fall, vilken?
8. Vilken bok skulle du själv ha velat skriva, och varför?
9. Bästa filmatiseringen av en bok?
10. Vilken var din favoritbok när du var barn? Tycker du fortfarande om den?
Ni kan väl kommentera och länka om ni gör listan.
/Mvh hon som för tillfället läser några minuter varje morgon på bussen på väg till vårdcentralen där hon passionerat hänger sig åt att operera nageltrång snarare än att läsa (och älskar det lika mycket).